Key Note: In Concert: the Synergistic Activities of the Periodontal Microbiota

Prof. Dr. Richard J Lamont
School of Dentistry
University of Louisville (USA)
Professor Richard Lamont graduated with a BSc (Honours) from the University of Edinburgh in 1982 and completed his PhD in Bacteriology from the University of Aberdeen in 1985. He has held academic appointments in various universities in the USA. Since 2010, he holds the Endowed Professor and Chair in the Department of Oral Immunology and Infectious diseases in the University of Louisville, USA. He is also a recipient of various awards among which are the IADR Distinguished Scientist Award (1995, 2006), MERIT award from NIH (2009-present) and the University of Louisville Presidents Award for distinguished research in 2016. He is also a prolific researcher and is currently a principal investigator in 5 grants from NIDCR and also an investigator or mentor in 3 other active grants. He has completed research in 15 previous research grants. He has authored nearly 200 publications in peer-reviewed journals, 5 books, 12 book chapters and more than 400 abstracts. He has also been an invited speaker at many lectures world-wide. He has been editor in chief of Molecular Oral Microbiology since 2015 and is also currently an editor of Microbes and Infection. His area of research interest is Oral Microbiology and Immunology.
---
Plenary 1: The Salivary Proteome: Associated Changes in Oral Squamous Cell Carcinoma and Prolonged Habitual Chewing of Betel Quid

Prof. Dr. Onn Haji Hashim
Faculty of Medicine
University of Malaya (Malaysia)
Onn Haji Hashim received his BSc Hons degree from University of Malaya in September 1984, and PhD from University of Glasgow in December 1987. He joined the academic staff of University of Malaya in January 1988, and is currently a Professor grade VK5 at the Department of Molecular Medicine. During the tenure, Onn has undertaken leave to conduct research at University of Osaka Medical School in 1991 and University of Alabama at Birmingham in 1994, under sponsorships of JSPS Fellowship and Fulbright Scholar Award, respectively. Onn is recipient of the National Academic Award 2007 in the category of journal article award. He has acted as external examiner of medical/dental biochemistry programmes at ten different universities, and external examiner of PhD/MSc theses from six different universities, including those from Singapore and India. He was appointed a Visiting Professor at Prince of Songkla University in 2016 and 2017, and elected as Fellow of the Academy of Sciences Malaysia in 2018. Onn has authored more than 90 peer-reviewed full text journal articles and delivered more than 50 guest lectures, locally and internationally. He has supervised 13 PhD and 13 Master's students to successful completion. His current research interest is in proteomics, particularly in the use of lectin-based techniques in search of novel glycopeptide biomarkers in bodily fluid samples from patients with different cancers. He is currently Head of University of Malaya Centre for Proteomics Research and sits on the Editorial Board of Biomarker Research since 2012.
---
Plenary 2: Dysbiosis and Homeostasis in the Oral Microbial Ecology: Role and Opportunities for Good, Commensal Bacteria
Prof. Dr. Wim Teughels
Faculty of Medicine
KU Leuven (Belgium)

Professor Wim Teughels graduated in 2000 as a dentist at the University of Leuven (KULeuven) in Belgium. At the same university, he obtained in 2006 the degree of specialist in Periodontology and he defended successfully his PhD thesis. He also received a "European Federation of Periodontology (EFP) certificate in Periodontology". In 2007, he was appointed assistant professor at the Faculty of Medicine of the University of Leuven (KULeuven). His teaching obligations consist of a variety of subjects within the field of Periodontology and Human Anatomy. Currently, he works as a full professor at the University of Leuven (KULeuven).

His research focuses on Periodontology and oral microbiology with a special emphasis on bacterial adhesion, microbial interactions, antimicrobials and probiotics. This has led to more than 115 publications in international journals and more than 10 chapters in books. He received 5 national and 3 international awards and is frequently invited both nationally as internationally for lectures regarding the concept of "probiotics". In 2012, Prof. Teughels became an associate editor for the Journal of Periodontal Research and an associate editor for the "Carranza's Clinical Periodontology" textbook.
---
Plenary 3: The Oral Microbiome and Systemic Health: the story so far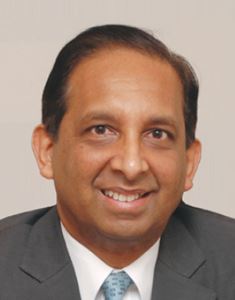 Prof. Dr. Lakshman Samaranayake
College of Dental Medicine
University of Sharjah (UAE)
Professor Samaranayake is the Vice-Dean of Sharjah University College of Dental Medicine and immediate-past Head, and Professor of Oral Microbiomics at the University of Queensland, School of Dentistry. He was also the Dean of Dentistry at the University of Hong Kong from 2004-2013. He has held teaching and consultant positions at the University of Glasgow, UK, University of Alberta, Canada and the University of Peradeniya, Sri Lanka and served as a Director of the FDI World Dental Federation and the Chairman of its Science Commission. The author of over 400 research articles, and with an h-index of 77, Professor Samaranayake has been cited in the international literature, over 20,500 times. He has won numerous awards for his research including the IADR Distinguished Scientist Award in Oral Medicine and Pathology as well as the King James IV Professorship of the Royal College of Surgeons of Edinburgh, UK. He has lectured in all five continents, and is the Editor-in-Chief of the Journal of Investigative and Clinical Dentistry and, a World Bank Consultant on problem based learning.
---
Interdicislinary Lecture: Pervasive Pathology of Authorship in the Field of Biomedical Science: To or Not To be Continued?
Prof. Dr. Mohammad Tariqur Rahman
Faculty of Dentistry,
University of Malaya, Malaysia
Prof Dr. Mohammad T Rahman obtained BSc (1993) and MSc (1995) in Microbiology from the University of Dhaka (Bangladesh), MSc (1998) and PhD (2001) in Biochemistry from Katholieke Universiteit Leuven (Belgium). He completed postdoctoral training in the field of Neuroscience at the University of Fukui (Japan). He worked as Assistant Professor at Biotechnology Discipline at Khulna University (Bangladesh) and Founding Chair of the Department of Pharmacy at East West University (Bangladesh). He also worked as faculty member at International Islamic University Malaysia from October, 2005 until July 2015. Since July 2015, he is at the Faculty of Dentistry, University of Malaya (Malaysia). Among his multidisciplinary research interests, notable contributions are made in the fields of: metallo-biochemistry in health and diseases; neocortex development; medicinal or pharmacological applications of natural products; halal food science; in vitro propagation of mesenchymal stem cells; and more recently on scientometrics.